Wild West Dynasty - Ultimate Edition
Ultimate Edition includes
Wild West Dynasty

Wild West Dynasty - Digital Supporter Pack

Wild West Dynasty - Original Soundtrack

Wild West Dynasty - A Settlers Guide to the Wild West

Wild West Dynasty: The New Hope Gazette - Complete Collection
Cowboys, Settlers & Gunslingers – Prepare to explore, survive and build in the Wild West and write your own story! Will you manage to start a 'Wild West Dynasty' or end up on the gallows?
Wild West Dynasty is a story-driven mix of RPG, City Builder, Life Simulation and Survival set in the American 1800's. As a lone survivor, you have to find a place to call your own and build the foundations of your settlement for generations to come. Craft, gather, grow crops, recruit pioneers craftsmen and prospectors, survive the harsh environments landscapes and uncover the mysteries of your family's history.
Explore an open world, travel by foot or on horseback and experience unique environments, each filled with dangers, treasures, secrets and lots of space to realize your city-building dreams.
Gather, craft, hunt, rear livestock and survive in the unforgiving wilderness. Avoid scorching midday temperatures, stay warm during freezing cold nights, and beware of dangerous wildlife. Bandits lurk at every corner, so you better learn to use weapons and defend yourself, your trading caravans as well as the township.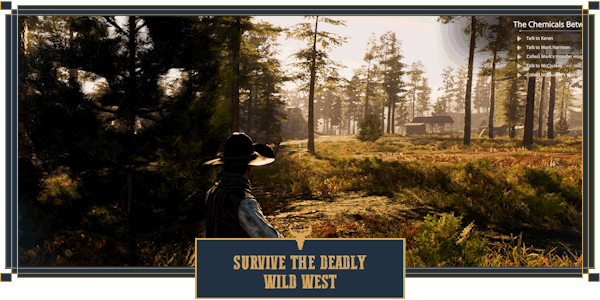 From rags to riches: start as a settler, build your own ranch and expand it into a thriving, prosperous town. Create it any way you can imagine and build iconic western locations to realize your vision, from saloons and sheriff offices to blacksmiths and even hotels.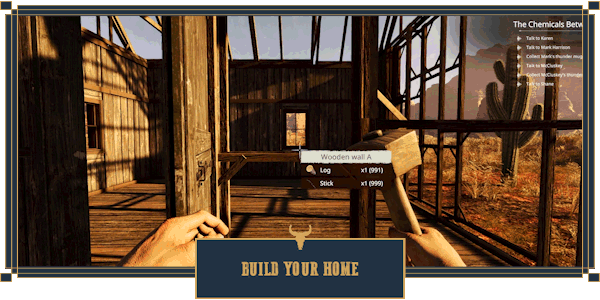 Experience the expansive storyline with dozens of missions, branching dialogues and consequences. Find your own way to survive the Wild West, deal with your history and write your own story by building and expanding your settlement, managing resources, allocating workers and finding vital trade routes to make your settlement grow.
Create your own Dynasty which will last for decades as you shape the Wild West.
System requirements
Minimum
OS: Windows 10 (x64)
Processor: Intel Core i5-6600 (3.3 GHz), AMD Ryzen 5 1400 (3.2 GHz)
Memory: 16 GB RAM
Graphics: NVIDIA GeForce GTX 1060, AMD Radeon RX 590
DirectX: Version 11
Storage: 30 GB available space
Recommended
OS: Windows 10 (x64)
Processor: Intel Core i7-8700 (3.2 GHz), AMD Ryzen 5 3600 (3.6 GHz)
Memory: 16 GB RAM
Graphics: NVIDIA GeForce 1080 Ti, AMD Radeon RX 5700 XT
DirectX: Version 11
Storage: 30 GB available space