UNDER NIGHT IN-BIRTH Exe:Late[cl-r] Pack
Bundle Pack includes
UNDER NIGHT IN-BIRTH Exe:Late[cl-r]

UNDER NIGHT IN-BIRTH ExeLate[st] - Round Call All Characters

UNICLR - Additional Character Londrekia & Additional Gallery Item

UNICLR - Additional Character Color 5

UNICLR - Additional Character Color 6

UNICLR - Additional Character Color 7

UNICLR - Additional Character Color 8

UNICLR - Additional Londrekia's Color (No.31-40)

UNICLR - Londrekia's Round Call Voice

The Hollow Night
Since time immemorial, the organization "Night Blade" has acted as guardians in what is known as the "Hollow Night". While resting from her eternal labors in a nondescript town that the Princess of the Night Blade, Linne, meets a young boy named Hyde, who is in possession of the fabled sword of destiny that she has been searching far and wide for.
Fantasy Light-Novel type Stylish Action Fighting
The mystery of the Hollow Night is unfolding before you. At the center lies the Abyss, an unimaginable and uncontrolled phenomenon that threatens all.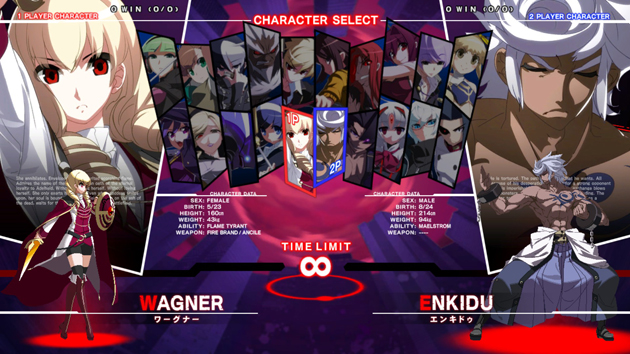 Pick one of 20 unique characters and fight your way through the dangers of the "Hollow Night", and claim your victory over those who would get in your way. Experience intuitive and tight 2D fighter controls, with a splash of devastating combos and unique fighting styles to keep your appetite for battle sated!
New System: Cross-Cast Veil Off
Activate Veil Off within a combo to send your opponent flying with the shockwave, allowing for follow up extra attacks!
During "Cross-Cast Veil Off", you will have access to special moves such as Infinite Worth even if your EXS is at 100.
This gives you the chance to inflict serious damage with your combo!
Master the use of Cross-Cast Veil Off to turn the tide of battle in your favor!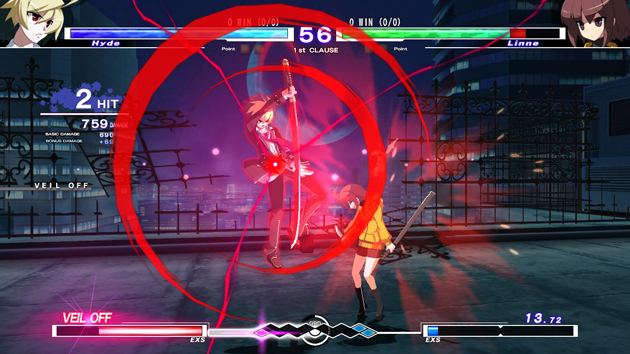 System requirements
Minimum
OS: Windows 7 / 8 / 8.1 / 10
Processor: Intel Core i5, 2.0 GHz
Memory: 2 GB RAM
Graphics: Nvidia GeForce GTX 560 / Radeon HD 7770
DirectX: Version 9.0c
Network: Broadband Internet connection
Storage: 10 GB available space