Two Point Campus: Space Academy
Welcome aboard space cadets, as we boldly go to Two Point County's Space Academy!
The Two Point space program is far, far away from its golden years, when rockets lit up the news and astronauts were semi-famous, like B-list actors you don't even recognise. And now the County has opened the doors to its fledgling Space Academy, Two Point needs your help on the front-lines of galactic defence, inter-dimensional diplomacy, promoting the space industry and preparing the County for foreign life. The aliens are coming; look busy. We've also discovered a cluster of those cheesy space rocks caught in the County's orbit. So we need you to set up Two Point's first out-of-County campus, source alien students from all around the galaxy, and teach them everything we know about us. Conditions may be harsh out here, but we're sitting on a gold mine. So dust off your moon boots, set phasers to fun, and get your students to reach for the stars… and their wallets.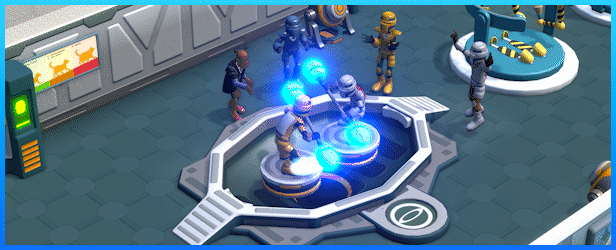 WHAT'S INCLUDED?
3 new campus locations

6 new courses with fully animated classrooms

6 new student archetypes

3 new events

1 new club

And lots of new items
NEW COURSES
Astrology - A field unconstrained by gravity and common sense.
Cosmic Expansion - Use the latest aeronautical advances to build pointy space cars.
Space Academy - Become confident in space from the comfort of wherever this is.
Space Knight School - A nomadic offshoot of traditional (land-based) knighthood.
Cheese Moongery - No one wants to see how the cheese is made.
Humanities - Alien students are tired of the hearsay, they want unfiltered, tepid humanity straight from the tap.
System requirements
Minimum
OS: Windows 7 64-bit
Processor: Intel Core i3 6100 or AMD FX-4350
Memory: 4 GB RAM
Graphics: NVIDIA Geforce GT 1030, 2GB (Legacy: NVIDIA GeForce GTX 460), AMD RX550, 2GB (Legacy: AMD Radeon HD 6850),
DirectX: Version 11
Storage: 6 GB available space
Recommended
OS: Windows 10 64-bit
Processor: Intel Core i5 6600 or AMD Ryzen 1600x
Memory: 8 GB RAM
Graphics: NVIDIA Geforce GTX 1060, 3 GB (Legacy: NVIDIA Geforce GTX 780, 4GB) or AMD RX 580, 4 GB (Legacy: AMD R9 290X, 4GB)
DirectX: Version 11
Storage: 6 GB available space