This computer world has been blindsided by a virus infection and plunged into chaos! Control our smiling emoji protagonist, Smilemo, a program that managed to survive the infection, and break into the infected area. With the help of the systems manager, you must collect the scattered vaccine code!
Game features:
Run, jump, climb walls, and air dash! Enjoy the smooth controls as you zoom through a variety of action-based challenges!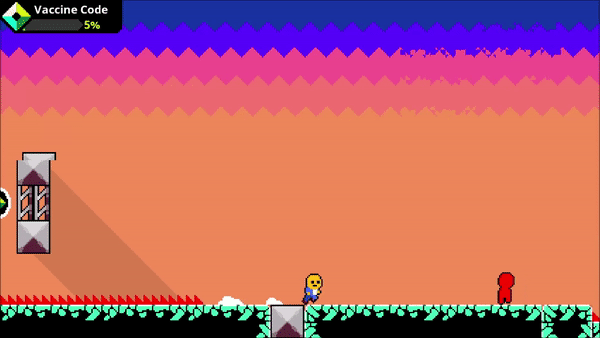 Defeat this unique virus that causes you to bounce out of control at the slightest touch!
If you do fail, you can restart at the nearest checkpoint!
Eliminate the virus by collecting the pieces of vaccine code scattered across the stage!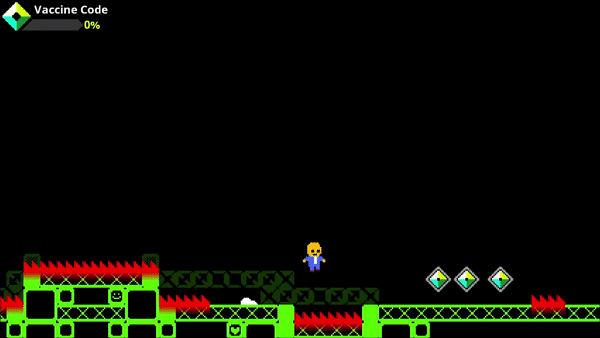 Survive an intense boss battle! Avoid the boss's attacks and survive to the end to launch your counterattack!
System requirements
Minimum
OS: Windows 7 (SP1) / Windows 8 / Windows 8.1
Processor: 2.6 GHz Intel Core i5-750 or 3.2 GHz AMD Phenom II X4 955
Graphics: NVIDIA GeForce GTX 460 or AMD Radeon HD5850 (1 GB VRAM)
Storage: 250 MB available space
Sound Card: DirectX 11 sound device
Recommended
OS: Windows 10
Processor: 3.3 GHz Intel Core i5-6600 or 4.0 GHz AMD FX-8350 or better
Graphics: NVIDIA GeForce GTX 960 or AMD Radeon HD 7970 or better (2 GB VRAM)
Storage: 250 MB available space
Sound Card: DirectX 11 sound device