About the Game


The world's unquenchable need for entertainment has turned towards bloodlust as entertainment behemoth TEC1 is set to premiere season two of its television sensation SCUM. This new season moves the contest from the rugged, enclosed indoor arenas to the lush forests, rolling fields, and rugged terrains of TEC1''s own private SCUM Island. Both fan favorites and new prisoners will clash in a ruthless war of survival while battling for the support of viewers, producers, and corporate sponsors for fame, gifts, and a chance of life after death.
SCUM aims to evolve the multiplayer open world survival game with unprecedented levels of character customization, control and progression, where knowledge and skills are the ultimate weapons for long-term survival. Combining the methodical planning and management of hardcore survival with optional PvP 'network events' available to everyone at anytime, SCUM strikes a unique balance between complex simulation and intense action in the next generation of survival game.
SCUM is built with Unreal Engine 4 and will expand throughout the Early Access period. Fans can follow details on development with weekly dev updates on and on Twitter @SCUMgame.

FEATURES [ALPHA]
Complex Simulation: SCUM utilizes dozens of complex systems to allow players to go as deep as they choose into the management of their character. Players can delve into the minutia of the survival experience through systems controlling their character's metabolism, inertia during movement, and even how fast layers of clothing dry on and off the body. The devil is in the details...
Massive Landscape: Traverse and explore 225 sq km of terrain that includes dense forests, picturesque beaches, serene fields, abandoned towns, and rundown airfields. Each location telling it's own story and filled with wildlife and dangers.The massive terrain can be traversed by foot, land vehicles, boats or aircraft.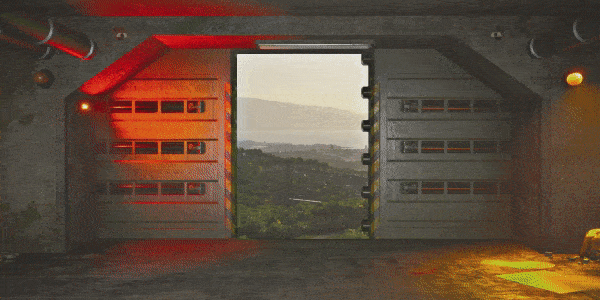 PvP Network Events: Enter TEC1's ongoing network events with a click of a button and be whisked to enclosed areas of the island for white-knuckle PvP gameplay. Volunteer for an event and be pitted against other prisoners with fame points and high value loot on the line for those that survive.
Expanding Gameplay: While the current version of SCUM already includes basic crafting, combat, and customization systems, the featureset and gameplay will continually expand to include more advanced mechanics, more variety in gameplay, and a metanarrative for players to complete missions with hopes of one day getting off the island...
Online Multiplayer: Survive with up to 64 players per server with the option to rent your own server right from the in-game menu.
EARLY ACCESS ROADMAP
FEATURES IN CURRENT GAME
The following features are available in the game as it is available now. Please continue to check this area and the Steam forums for updates to features and additions through the Early Access period.
Multiplayer & Single Player Support

Network Events [Deathmatch, Team Deathmatch, Cargo Assault]

NPCs [Drones, Sentry Robots, Puppets, Traders]

Domestic and Wild Animals

Advanced weather and Day/Time Simulation

Multiple environment types from the snowy mountain, across the green woodlands to the sunny coastlines.

Advanced realistic Metabolism System

Inventory System

In depth RPG Character Customization

Basic Visual Character Customization [Tattoos]

Character Leveling System [Experience Points]

Basic Crafting System [Skill Based]

Basic Movement System + Vaulting

Basic Combat System [Unarmed, Melee Weapons, Firearms]

Fully Realistic Bullet Physics

Diverse weapons arsenal with specific weapon maintenance system.

Weapon attachments

Animal Tracking and Hunting System

Advanced fishing system

Fame Point System

Economy system

Squad system

Basic Shelter Respawn System

Voice Chat

Functional Vehicles on Land, Sea and Air

Vehicular combat

Fortifications and Base building

Advanced Archery

Numerous and diverse POIs from big Cities to small factories.

Safe zones with outposts
FEATURES PLANNED FOR VERSION 1.0
The following features are not yet in SCUM and are planned as a part of the Early Access period. The timing and depth of these features are subject to change base on community feedback and development realities.
Metanarrative Gameplay [Primary / Secondary Missions, Side Quests, End Game Content]

Advanced Visual Character Customization

Advanced Combat System [Martial Arts + Improved Weapons Control and Movement]

All Soft Skills and Skill Levels Fully Implemented

Advanced Crafting System

Rebellion Experience System

Advanced NPC and Animal AI

Additional NPC and Wildlife Sets

Advanced Team Mechanics

Additional Network Events

Advanced Fame Point System

Additional Weapons and Gear

Ongoing Optimization