Kainga: Seeds of Civilization
Welcome to the mystical world of Kainga! Magical lands full of wonder and beauty, where strange other-worldly beasts roam. Take control of a Thinker and grow your village into a thriving civilization, adapting and surviving against all odds. Can you master the beautiful but dangerous lands of Kainga?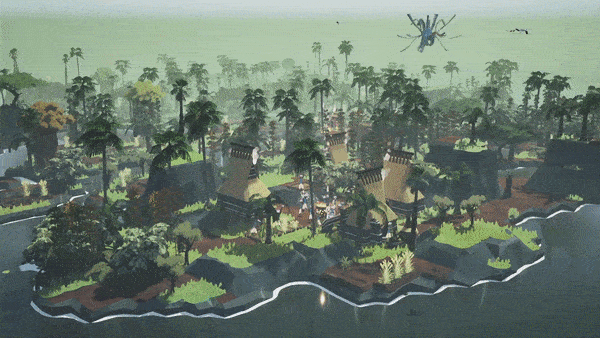 Kainga: Seeds of Civilization is a unique roguelite-inspired village-builder. Instead of a long-winded city-builder, Kainga is played in short 30-90 minute "runs" where you complete challenges to keep unlocking new maps, Thinkers and unusual technologies. You play as a Thinker, the village leader, who has to explore the world to find sources of inspiration to discover new technologies to grow your town. Choosing the right technologies that fit your town's need, the environment, challenge and your playstyle is the key to success.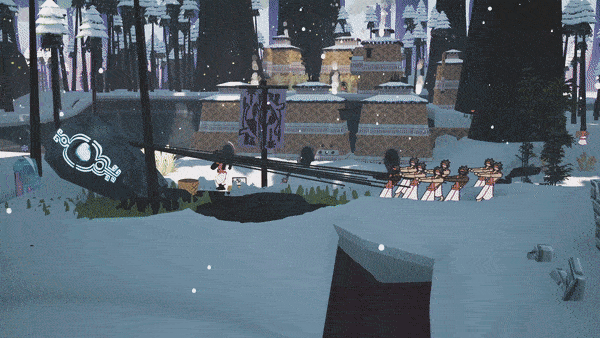 Build, Adapt, Survive As the Thinker you must use your knowledge of Kainga to lead your tribe, learn through trial and error how to adapt to your surroundings and develop a village that can flourish while protecting your Thinker at all costs. Each Thinker has their own strengths, weaknesses and playstyle.
Encounter Mysterious and Dangerous Creatures Colossal creatures can be found lurking throughout Kainga's varied biomes, often hidden in the sea or deep underground. Learn to live in harmony with them, tame them and add them to your economy or use their strength in combat against your rivals.
Explore Beautiful and Threatening Lands Discover what the 8 unique biomes have to offer, each with its own environment and challenges to overcome. Lead your tribe to adapt and survive across barren deserts, tropical archipelagos, icy mountains, lush jungles and some of the most unusual landscapes in any city-builder.
Pick up the Pieces and Try Again Death is not the end. Learn from your failures and begin again in a new world. Between games you'll be able to use Karma to unlock new biomes, technologies, and Thinkers. Expand your knowledge of the world of Kainga to increase your chances of success in the future!
System requirements
Minimum
OS: Windows Vista, 7, 8/8.1, 10
Processor: Dual Core CPU, Intel i5 or better
Memory: 4 GB RAM
Graphics: 512MB VRAM, OpenGL 3.0 support
Storage: 2 GB available space
Recommended
OS: Windows 10
Processor: The more the merrier
Memory: 8 GB RAM
Graphics: 1024MB VRAM, OpenGL 3.0 support
Storage: 2 GB available space