About This Game
Hammerting is a vertical dwarven mining colony sim with RPG elements.
Manage a clan of colourful Dwarves, establish an epic mining operation, craft legendary swords and delve deep for greater glory, riches... and danger.
With conflict raging on the surface, the Dwarves pledge to delve deep and as master craftspeople, will produce and supply what is needed to support their allies. From humble beginnings, you start with a handful of Dwarves who need to set up their operations quickly. However, as you progress, your small clan will expand and become known throughout the Overworld for their skill and premium craftsmanship.
Crafting for Victory
Allies on the surface will have all manner of requests. Dwarves may find themselves asked to craft a plethora of silver swords against an oncoming army.
With the Overworld in need, every successful delivery takes you one step closer to triumph. As your Dwarves grow in skill and your base expands, build conveyor belts and elevators to free them of manual labour.
Colorful Personalities

Does Åglöf's fancy ancestry clash with Vargskreva's humble upbringing? Is your explorer afraid of the dark? Has your master crafter reached their Ballmer Peak? Aim for success and exploit the strengths of your Dwarves, as well as their weaknesses. Each Dwarf is richly and uniquely defined through its stats, Dwarven ancestry, traits, abilities, equipment, move-set and much more, as they are shaped by events occurring in their lives.
Skilled Craftspeople

Anyone can craft an Iron Sword, but only Dwarves can dig down into the depths and cart up boatloads of diamonds and bones and use it to craft the... Iron Sword +2.
With every strike of the hammer on an anvil, a skilled Dwarf has a better chance of achieving a critical result, giving you better and improved gear.
Living Cave
It is as they say – "Fortune favours the bold", and only in the deepest depths will you find the most powerful materials, the warmest magma, the rarest treasures, but also the most dangerous conditions.
Figuring out the fastest and safest route down - and up again - is a chief concern, but you'll have plenty of unique Dwarven mechanisms to help you to do so.
Hammerting features liquid and physics mechanics for pumping sizzling lava to your hearths, brewing hoppy beer, tossing burning torches down shafts to light up the unknown and more!
Online Co-op Mode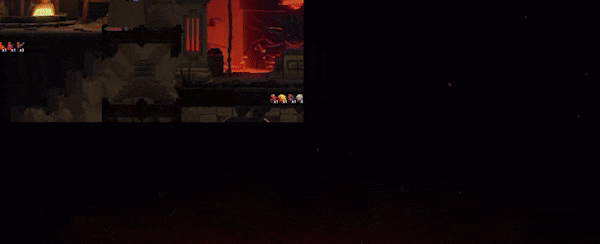 A Dwarven king once said: "A single axe is easily blunt, but an army of axes is unbreakable!". You might want to explore and populate the depths of Mara on your own, but you can also partner up with jolly comrades and run a dwarven colony together. It's all about synchronization, companionship and common goals!
End note
Feel free to come join us on Discord, visit our Facebook page and obviously follow us on Twitter!
System requirements
Minimum
OS: Windows 10
Processor: Intel core i5-2300 | AMD Phenom II X6 1090T
Memory: 4 GB RAM
Graphics: Nvidia GeForce GTX 660, 2 GB | AMD Radeon R7 360, 2 GB
Storage: 2 GB available space
Recommended
OS: Windows 10
Processor: Intel Core i5-6600 | AMD Ryzen 3 1300X
Memory: 4 GB RAM
Graphics: Nvidia GeForce GTX 780, 3 GB | AMD Radeon R9 290, 4 GB
Storage: 4 GB available space