Crimesight Deluxe Edition
Deluxe Edition includes
Crimesight

Crimesight OST
About This Game
・Whodunnit... or who will do it?! A new mystery simulation game with player-vs.-player action arrives on the crime scene!

・AI "Sherlock" VS AI "Moriarty"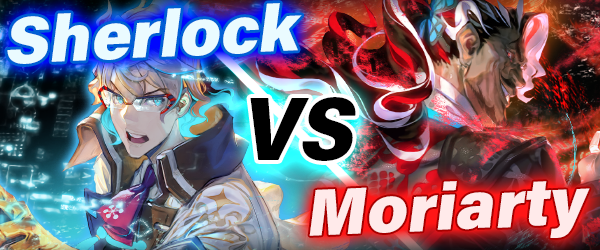 ・PvP without language barriers!
・ The Villain and Victim are both here!
[Summary]
London, 2075.
A cutting-edge predictive system called Foresight AI is developed to predict future crimes based on network data. As a result, crime is reduced by 90% worldwide.
However, the system soon predicts an unavoidable incident, one that could steer the world on the path to ruin.
Fearing the worst, Foresight AI's developers craft a new artificial intelligence that can track down and solve the most heinous of crimes before they occur.
They dub this AI "Sherlock", after the peerless detective of classic literature.
As it works on several cases, Sherlock discovers a harrowing truth:
Sitting at the center of these cases like a spider on a web is Moriarty, an AI that rivals Sherlock's capabilities.

[Features]
In a manor in the midst of a blizzard, a grisly murder is about to occur. But who will be the victim?
Among the game's characters are one "villain", who carries out a murder, and one "target", the villain's future victim.
The player on the Moriarty side must fulfill objectives to complete their crime, while the players on the Sherlock side must prevent it from happening.
Over the course of a match, the villain and the target will slowly come to light.

Will you join hands with Moriarty to outwit Sherlock and take down your target?
Or will you team up with Sherlock to foil Moriarty's sinister schemes?
System requirements
Minimum
OS: Windows10(64bit)
Processor: Intel Core i5 7300U 2.6GHz
Memory: 8 GB RAM
Graphics: Intel HD Graphics 620
DirectX: Version 11
Storage: 3 GB available space
Recommended
OS: Windows10(64bit)
Processor: Intel Core i3 3220 3.3GHz
Memory: 8 GB RAM
Graphics: NVIDIA Geforce GTX 1050Ti
DirectX: Version 12
Storage: 3 GB available space